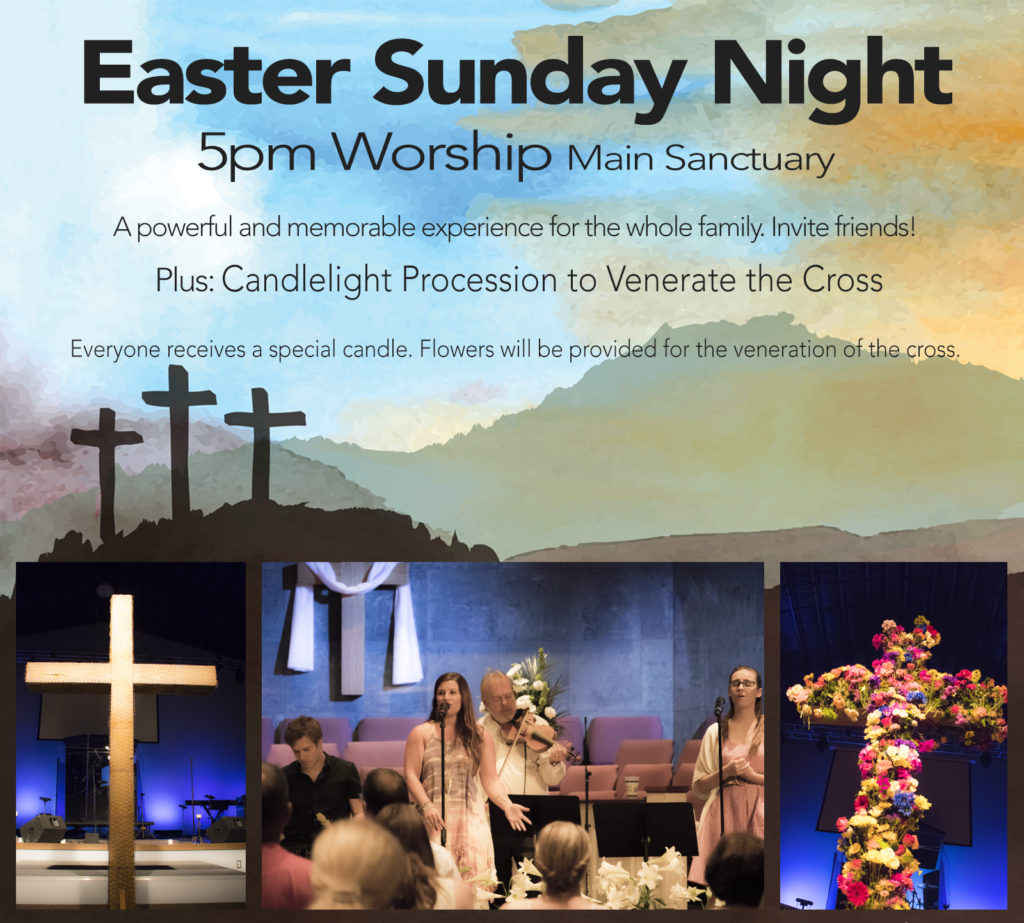 Join us April 1st, for Easter at Sunday Night Church
---
Sunday Night Church meets at 5:00pm in the Main Sanctuary at St. Timothy on the Northshore.
A New Worship Experience: In the beginning, those who followed Jesus met at night.
They worshiped at night. Broke bread and had fellowship at night.
Come and go deeper at Sunday Night Church with vibrant, acoustic worship & life-changing preaching.
How Is It Different? Come and See.
What do I wear?  Come as you are, we want you to be comfortable
Nursery & Childcare is available
We encourage you to worship as a family, but:

Childcare is also available

We offer nursery service

Full Jr & Sr High Youth Program available
Enjoy a fellowship meal immediately following Sunday Night Church in the Family Life Center Gym
"Acts of the Word" |Dramatic presentation of the Bible by acclaimed presenter featuring Marquis Laughlin​
Coming Sunday, April 15th at 5:00pm
The International Ministry – Acts of the Word – joins Sunday Night Church on April 15th with Marquis Laughlin's live, dramatic presentation of the powerful and prophetic Book of Daniel.
Straight from the Bible, and set in Israel thousands of years ago, Daniel reveals what happens when an invader comes to conquer both a nation, and its people, by way of a cultural war on their faith.
Come hear about the famous "handwriting on the wall," and how if you pray to God and not to man, you could end up in the lions' den…
…Along with the vision of a great man, pointing toward our need, for the God Man – Jesus!
Come experience Acts of The Word, as part of Sunday Night Church, on April 15th beginning at 5:00pm in the main sanctuary at St. Timothy on the Northshore in Mandeville.
Invite friends to this powerful, entertaining presentation.
Join the Fellowship Meal afterward for a rare opportunity to engage in a Q & A session about the state of the Word of God in America today. If you plan on attending please RSVP here.
---
Watch Sunday Night Church online
---
335 Asbury Drive | Mandeville, LA 70471 | 985.626.3307