Sunday Night Church meets at 5:00pm in the Main Sanctuary at St. Timothy on the Northshore.
A New Worship Experience: In the beginning, those who followed Jesus met at night.
They worshiped at night. Broke bread and had fellowship at night.
Come and go deeper at Sunday Night Church with vibrant, praise & worship and life-changing preaching.
How Is It Different? Come and See.
What do I wear?  Come as you are, we want you to be comfortable
Nursery & Childcare is available
We encourage you to worship as a family, but:

Childcare is also available

We offer nursery service

Full Jr & Sr High Youth Program available
Enjoy a fellowship meal immediately following Sunday Night Church in the Family Life Center Gym
---
New Bible Study
"The Abolition of Man"
by C. S. Lewis
Sunday Night h 6:35 – 7:35pm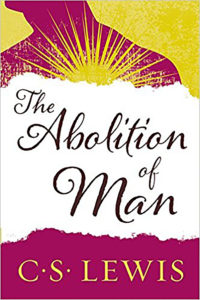 Because C. S. Lewis believed that the Western world was in the process of rejecting the natural law tradition of objective right and wrong, and because he saw this rejection of real truth being taught in the school systems of his day, and because he believed that these two things added up would eventually amount to the collapse of society as he and others knew it, for these reasons he penned this defense of the natural law tradition in The Abolition of Man. His goal was nothing short of an attempt to salvage Christian civilization.
6:35pm – 7:35pm  Lobby Room of FLC
No Homework | No Books to Buy | Nursery & Childcare provided
Enjoy Sunday Night Church fellowship meal beforehand.
---
Watch Sunday Night Church online
---
335 Asbury Drive | Mandeville, LA 70471 | 985.626.3307