Watch Sunday Night Church online
---
---
Sunday Night Church is meeting at 5:00pm
both in-person and online
in the Main Sanctuary at St. Timothy UMC
335 Asbury Drive, Mandeville, LA 70448
Nursery & Childcare Provided
Small Groups and Bibles Studies that are both in-person and online
---
---
Current Bible Study
---
10 Sessions led by Pastor Jimmy
In-person or online!
Won't Bow Down: The Daniel Effect on America Today
– How an Ancient Story and Mysterious Visions are impacting your life right now…
It's Impacting:
• The Culture
• The Country
• The Church
10 Sessions Led by Pastor Jimmy Owens
Sunday Nights from 6:45-7:45pm in the Main Sanctuary
Beginning September 6th
No Homework | Nursery & Childcare
Optional boxed meals available prior to study | Reserved tables | Advanced purchase only
---
The Chosen Experience – It's ALL about Jesus!
---
Select Wednesday Nights this Fall led by Pastor Jimmy Owens
In-person or Online! Starting September 23rd
The Chosen is the first-ever multi-season video series based on the true stories of Jesus Christ.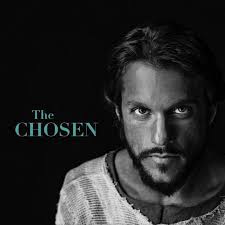 See Jesus through the eyes of those He touched by watching his groundbreaking Christian video series.
Scripture Introduction before each episode. Short Bible study after based on discussions between the series director, a Catholic priest, Evangelical pastor and Jewish Rabbi – no joke!
Online or In-Person from 6:45 – 8:15pm on Wednesdays
In the Main Sanctuary at St. Timothy on the Northshore
No Homework | Nursery & Childcare | Great for the Entire Family – bring friends
Episode #1: I Have Called You by Name
September 23rd (Runtime: 54 min)
Two brothers struggle with a Jewish tax collector over their debts to Rome; a Pharisee confronts a demon-possessed woman in the "Red Quarter" of Capernaum.
Episode #2: Shabbat
September 30th (Runtime: 39 min)
Matthew validates Simon's arrangement with Praetor Quintus, Nicodemus investigates the miracle reported in the Red Quarter, and Mary receives surprise guests at her Shabbat dinner.
Episode #3: Jesus Loves the Little Children
October 14th (Runtime: 30 min)
Jesus befriends and teaches the group of children who discover His camp on the outskirts of Capernaum.
Episode #4: The Rock on Which it is Built
October 21st (Runtime: 49 min)
With his life and family under threat from Rome, Simon spends one last night fishing in a desperate attempt to square his debts. Andrew spots a familiar face waiting for them on the shores of Galilee.
Episode #5: The Wedding Gift
October 28th (Runtime: 54 min)
Nicodemus interrogates John the Baptizer while Jesus and his students make their way to a wedding celebration in Cana. During the ceremony, Jesus' mother Mary makes a special request.
Episode #6: Indescribable Compassion
November 11th (Runtime: 52 min)
After witnessing the healing of a leper on the road to Capernaum, the friend of a paralytic takes desperate measures to get him through the crowd to meet Jesus.
Episode #7: Invitations
November 18th (Runtime: 37 min)
As Matthew struggles to make logical sense of the miracles he has witnessed, Nicodemus finally meets with Jesus in secret.
Episode #8: I Am He
December 9th (Runtime: 59 min)
After a miraculous visit to Simon's house, Jesus and his students leave Capernaum while under pressure from religious and Roman authorities. Jesus makes a surprise stop at Jacob's Well for an important encounter.
Christmas Special #9: The Shepherd
December 16th (Runtime: 20 min)
* One Hour Christmas Gathering
This short episode is a take on the birth of Jesus Christ through the eyes of some local shepherds: simple working men. But these simple men, particularly a devout young cripple, had a world-shaking visit–which began to change this world forever.